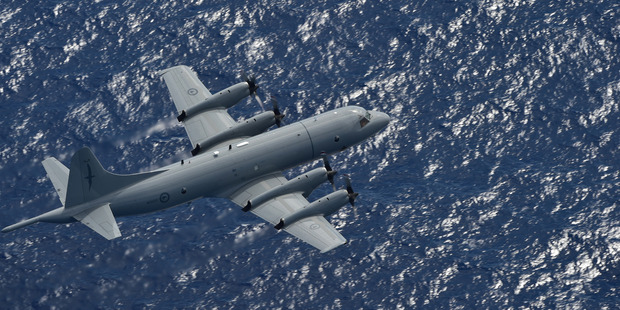 The New Zealand Defence Force has dropped emergency supplies to six men on board a Tongan fishing boat after its engine failed.
Crew on board sent a distress call at dawn and the NZDF located and identified the stricken vessel shortly after reaching the search area around 9am.
Air Commodore Darryn Webb, the Air Component Commander, said an Air Force P-3K2 Orion surveillance aircraft left Whenuapai at first light this morning.
He said emergency supplies including a radio, water and food were dropped to the fishing boat.
"It's always pleasing to successfully locate those in distress in any search-and-rescue mission," Air Commodore Webb said.

"Although the vessel appears to have communication difficulties, the crew reported that the two men they spotted on board were safe and well."The NZDF launched the search-and-rescue mission at the request of the Rescue Coordination Centre New Zealand (RCCNZ), which received the distress signal.
RCCNZ had also contacted the cruise ship Albatros, which was about 185km southwest of the stricken vessel, to divert its course and come to the aid of the fishing vessel.
The Air Force's NH90 medium utility helicopters and the P-3K2 Orion surveillance aircraft flew around 230 hours on 18 search and rescue missions in New Zealand and the Pacific last year.
This was a 56 per cent increase above the 147 flying hours recorded in 2015.