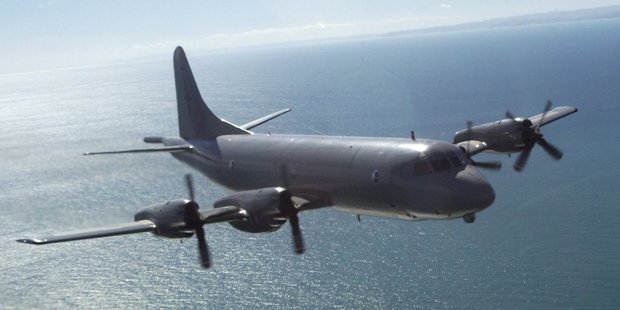 Air Force Orion will join the global effort to find Malaysia Airlines Flight 370. Photo / supplied
The Defence Force is sending an Air Force P3 Orion to help in the search for missing Malaysia Airlines flight MH370.
Prime Minister John Key said it left Auckland last night and was refuelling in Darwin ahead of its scheduled arrival in Malaysia this afternoon.
"The Malaysian Government has accepted the New Zealand offer to join the international search and rescue effort, and I will be talking to Malaysia's Prime Minister Najib tonight to reinforce that New Zealand stands firmly alongside Malaysia at this challenging time.
"The New Zealand aircraft will be based at the Butterworth air base in Penang along with two Australian P3 planes. They are likely to assist Malaysian authorities by searching the sea areas North of Malaysia.
"Much remains unclear about what has happened to the flight. New Zealand wants to do its part in the search and rescue effort to locate the aircraft.
"While we are aware the hope for positive news is fading, our thoughts remain with the family members of those who were on the flight, particularly the families of New Zealanders Paul Weeks and Ximin Wang.''
Flight MH370, with 239 people onboard, disappeared on Saturday morning. Among the passengers were New Zealanders Ximin Wang, 50, from Auckland and 38-year-old Paul Weeks, from Christchurch.
So far all possible leads in the hunt for the aircraft have proved false.