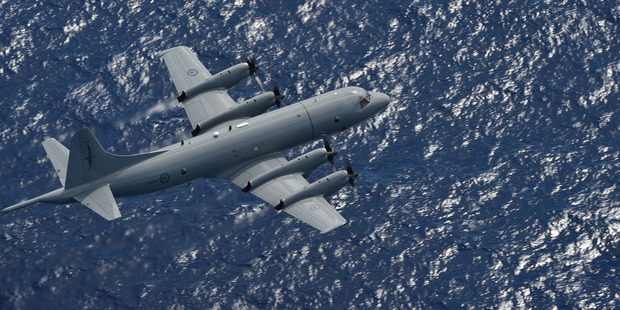 The New Zealand Defence Force is helping search for three fishermen who have been missing at sea off the Pacific island-nation of Kiribati since last week.
Air Component Commander Commodore Darryn Webb said a P-3K2 Orion surveillance aircraft from the Royal New Zealand Air Force's 5 Squadron left Whenuapai at 7.30am today and was expected to reach the search area, which is about 3500km north of New Zealand, around 2.30pm.
Webb said Fiji's Rescue Coordination Centre, which is responsible for the search area, requested the NZDF's assistance after a search by a local aircraft and patrol boat met no success.The missing fishermen were due home in Tarawa, the capital of Kiribati, on 5 December.
The Air Force's NH90 medium utility helicopters and the P-3K2 Orion surveillance aircraft have flown more than 200 flying hours on 16 search and rescue missions in New Zealand and the south west Pacific since January.Missions to the Pacific account for about 85 per cent of total hours flown on search and rescue operations.