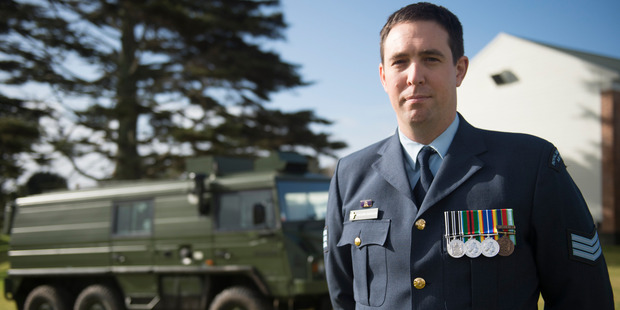 A Whangarei-born Air Force sergeant has won a prestigious award for his work supporting anti-piracy operations off the coast of eastern Africa.
Nicholas Armstrong-Barrington was recently awarded a Chief of Defence Force's Commendation by Defence Force chief Lieutenant-General Tim Keating.
The award was presented to Mr Armstrong-Barrington for his work in setting up and supporting the Communications and Information Systems (CIS) infrastructure for last year's deployment of the Royal New Zealand Air Force's (RNZAF) Airborne Surveillance and Reconnaissance Force (ASRF) to the Middle East in support of anti-piracy operations around the Horn of Africa.
The citation noted that Mr Armstrong-Barrington's "skill and attention to detail ensured that the system he developed exceeded requirements and expectations, and represented the most sophisticated CIS architecture the New Zealand Defence Force has ever deployed".
Mr Armstrong-Barrington, who has been in the Air Force for more than 13 years, said the deployment to the Middle East was one of the high points of his career as he was heavily involved in the development and fine-tuning of the CIS backbone for the Mobile Tactical Operations Centre, used for the first time on this operation.
"[It was] hugely satisfying to see the project through to the point where it was up and running," he said.
The ASRF comprises the RNZAF's P-3K2 Orions of No 5 Squadron and support elements including CIS technicians like Mr Armstrong-Barrington from No 230 (Mission Support) Squadron.