5 Squadron RNZAF Association
History No 5 Squadron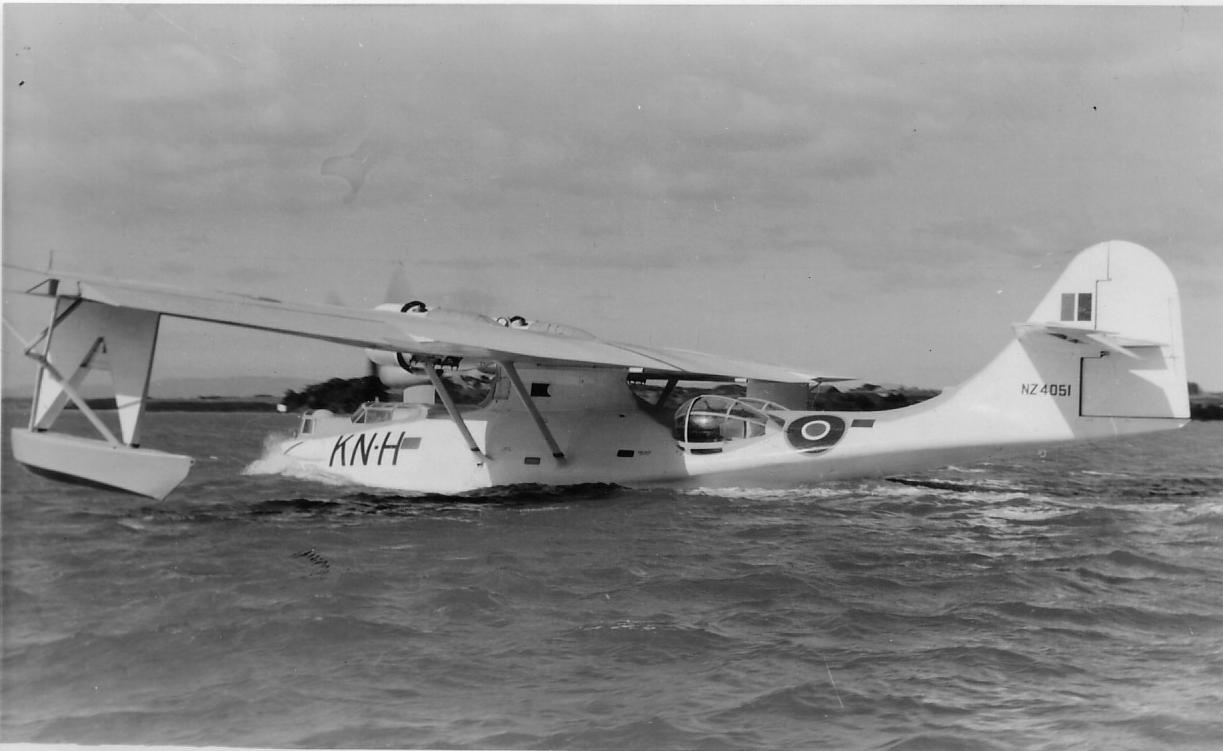 No.5 Squadron was originally formed in November 1941 as the Royal New Zealand Air Force expanded to meet the inevitable fact of a Pacific War. Based in Fiji with Vincents, then four elderly Short Singapore flying boats, the Squadron provided a long-range maritime patrol force for that region. The Squadron was disbanded in 1942, but reformed again at Fiji in 1944 with Catalina flying boats. The Squadron moved to the operational area of the South West Pacific in late 1944, operating from Espiritu Santo to the Admiralty Islands.

Following WWII, the Squadron relocated to Lauthala Bay (Fiji). Short Sunderland flying boats replaced the Catalinas in 1953. The Squadron's missions were maritime surveillance over the vast South Pacific ocean, medical evacuation flights and communications flights for the colonial administrators. In 1966 the majority of the Squadron was moved to Whenuapai as it took delivery of five new Lockheed Orions. Lauthala Bay was closed and the Sunderlands were withdrawn in 1967.

The Air Force's Orion operations have seen aircraft and crews from No.5 Squadron travel to many different countries. The Squadron has won the prestigious international maritime FINCASTLE competition on several occasions. In the early 1980s the Orions underwent an upgrade which resulted in a change of type designation from P-3B to P-3K Orion. In 1985 a sixth Orion (ex-RAAF) was added to the fleet.

In February 1998 a detachment of two Orions, crews and support personnel were dispatched to the Arabian Gulf in support of a request for a build-up of coalition forces in the region. The detachment returned to New Zealand mid March 1998.

May 2003 a detachment was deployed to contribute to the multinational Operation Enduring Freedom by undertaking Maritime Interdiction Operations in the Arabian Sea and the Gulf of Oman.
For a detailed update on the history of the RNZAF 5 Squadron P3 read KIWI ORIONS
No 6 Squadron RNZAF
The No 6 Flying Boat Squadron formed in February 1942.

Its Catalina flying boats were known as "90-knot wonders" they took off, flew and landed, all at 90 knots.

Its main job was hunting Japanese boats and submarines.

Despite their nickname of "Dumbos", the flying boats had machineguns and depth charges.

A new No 6 Squadron formed in 2005 giving helicopter support to the navy.
Acknowledgments to:
Stephen Sharpe
Stuff .co
The links below are well worth a visit. They contain a huge amount of largely forgotten info and photos.
R.N.Z.A.F Catalina Lost at Satapuala
World War II photos offer treasure trove Stuff.co.nz